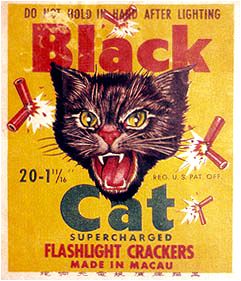 This
excellent safety advice from the Onion
, firecracker art and
directory of fireworks laws around the nation
are brought to you by
your favorite
™
public affairs jobs resource! Be safe this 4th and we'll see you again on the 5th. A lot of good stuff today, by the way, so declare
your
independence from un- or under-employment by applying for one of these while your job-search rivals are mixing up their special grain-based punch and procuring brats & chips for tomorrow's celebration
1) Yes, yes, everyone enjoyed the USA's nice performance in the World Cup, but as we approach the nation's birthday, it's time to turn again to the nation's sport, football-
not
-futbol – and this surely to be super-coveted
Head of Government Affairs
opportunity with a little nonprofit called the
National Football League
seems like a good place to start.
2) Our friends at the
Physician's Committee for Responsible Medicine
are actively searching for a starting-Sept.
Government Affairs Nutrition Intern
– this unpaid position is best to recent graduate or current enrollee in a Master's degree program in nutrition, public policy, health or a related field
3)
Columbia Association
, a nonprofit service corporation that enhances the quality of life for those living, working and playing in the community of Columbia, is seeking a
Writer/Editor
w/ extensive writing experience; online, social media & photo/video skills also helpful – apply by July 18
4) The speedy-sounding, hi-revving, nonprofit-assisting folks at
Red Engine Digital
are in acquisition mode for a
Digital Creative Services / Production Manager
who is well-versed in managing and trafficking digital marketing creative and technology projects, and gets jazzed about being part of a team that creates impactful digital campaigns on behalf of great causes.
5)
Alliance for Natural Health USA
–
Interns
– apply by Aug. 15
6-7)
American College of Radiology
Americans for the Arts
–
Press & Media Relations Manager
9)
American Society of Appraisers
–
Marketing & Communications Assistant
10)
Arthritis Foundation
–
Director of Federal Policy & Advocacy
11)
Bombardier
–
Director, Government Affairs
12-13)
Brookings Institution
DC Dept. on Disability Services
–
Legislative & Policy Analyst
– $74k-$95k – apply by July 10
25)
DC Public Service Commission
–
Policy Advisor
– $93k-$131k – apply by July 8
26)
Flight Safety International
–
Director, International Business Development & Government Relations
(search DC location)
27)
International Republican Institute
–
Multimedia Communications Intern
28)
Georgetown University
–
Assistant Director of Strategic Communications & Speechwriting
29)
Library of Congress
–
Intern, Office of Support Operations
– up to 4 month terms – paid positions
30)
Lung Cancer Alliance
–
Media Relations Manager
– apply by July 31
31)
MITRE
–
Senior Media & Community Relations Representative
(search communications category or REQ ID 21796BR)
32)
Morgan Lewis
–
Public Relations Manager
33)
National Organization of Social Security Claimants' Representatives
–
Policy Advocate
– JD, MPH or equivalent advanced degree required
34)
National Automobile Dealers Association
–
Senior Director, Media Relations
35)
National Black Child Development Institute
–
Communications Manager
– apply by July 18
36)
National Confectioners Association
–
Communications & Marketing Specialist
37)
National Legal Aid & Defender Association
–
Director of Communications
38)
National Retail Federation
–
Media Relations Coordinator
39-41)
Nature Conservancy
(scroll to find, or use advanced search & job #)
Northwest-Mideast Institute
–
President
– search managed by
Explore Company
43)
Pan American Health Organization
–
Specialist, Resource Mobilization
– Spanish language skills required; French/Portuguese deemed an asset – $46k-$49k net of tax and subject to significant post adjustment – apply by July 22
44)
Salesforce.com
–
Senior Manager, Federal Government Affairs
45)
SAP
–
Head of Government Relations, North America
46)
Shell
–
Director of State Government Relations
– DC; New Orleans, LA; or Houston, TX
47)
Society for Women's Health Research
–
Interns
48-49)
Union of Concerned Scientists
Volkswagen Group of America
–
Internal Communications Specialist
51-53)
Women's Refugee Commission
Divine Chocolate
, a premium Fair Trade chocolate brand co-owned by the farmers in Ghana, seeks DC-based (Capitol Hill, to be specific)
President
for their U.S. subsidiary – apply for this sweet opportunity by July 15
55) … and, finally, part 2: this is out of our usual wheelhouse, but we just feel like giving a little extra visibility to a neat opportunity like
Director of Cultural Affairs
for
Arlington County
– knowledge of relevant funding programs and experience overseeing performing and presenting facilities desired – $67k-$119k
Best wishes for fine 4th and lovely weekend from
your favorite
™
public affairs jobs resource.