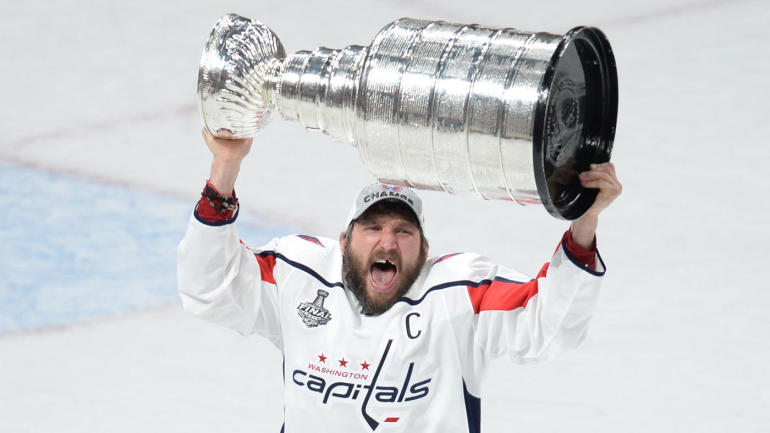 Finally, some Russian collusion we can all get behind! Congrats to this guy & his co-workers for fulfilling a dream & taking
C

a

p

i

t

a

l

s
fans on a fun, fantastic playoff ride! Happy Friday, and best of luck with whatever
you
aspire to for today & beyond.
The
Council of Large Public Housing Authorities
is actively recruiting for a
Communications Director
with 5-7 years of experience in strategic communications, media relations, journalism, or related field that includes work in digital strategy and developing digital content across platforms; grant writing skills a plus.
The
McCain Institute for International Leadership
is seeking a
Content & Marketing Specialist
with experience in writing and editing online content as well as facility with social media & graphic design applications – DC-based – apply by June 13
The
American Association for Justice
has passed along this very fresh
Political Outreach Manager
opportunity suited for candidates with 3-4 years of experience in political fundraising & knowledge of federal campaign law.
American University
CLS Strategies
–
Senior Associate
– at least 2-4 years of experience in public relations, public affairs and/or politics required; background in litigation and/or crisis communications a plus.
British Embassy
–
Press/Communications & International Trade Internships
(search Intern position type) are available in Atlanta, Boston, Chicago, Miami & San Francisco for late-Aug. thru mid-Dec. term – apply by June 20
Recent opportunities with McLean-based investment brokerage
FOLIOfn
:
Hager Sharp
–
Account Exec, Education
(scroll to find) – 2 years of communications experience or other relevant background desired; proficiency in Spanish a plus.
Heritage Foundation
Land Trust Alliance
–
Foundation & Corporate Relations Manager
– 3+ years of progressive experience in corporate-focused fundraising desired – apply by June 15
ACT-IAC/American Council for Technology
–
Senior Manager of Government Initiatives
– must possess interpersonal skills to deal professionally and effectively with a broad spectrum of business representatives, ACT-IAC members and government organizations; project management experience/certification a plus.
Mystery Annapolis-based employer(s)
– searches managed by the
Creative Group
Conservation International
–
Data Analysis Intern
–
Media Asset Ingestion Intern
–
Responsible Mining & Energy Intern
Atlantic Media
ASIS International
–
Digital Communications Manager
– 5+ years' experience in a digital communications post required.
Center for American Progress
Pew Research Center
–
Content Analysis Intern, Religion & World Affairs
– mid-July thru mid-Oct. term – multiple posts available
… and finally:
Museum Assistant
– you could handle that, right? See if the
Phillips Collection
agrees with that assessment – $12-$13/hr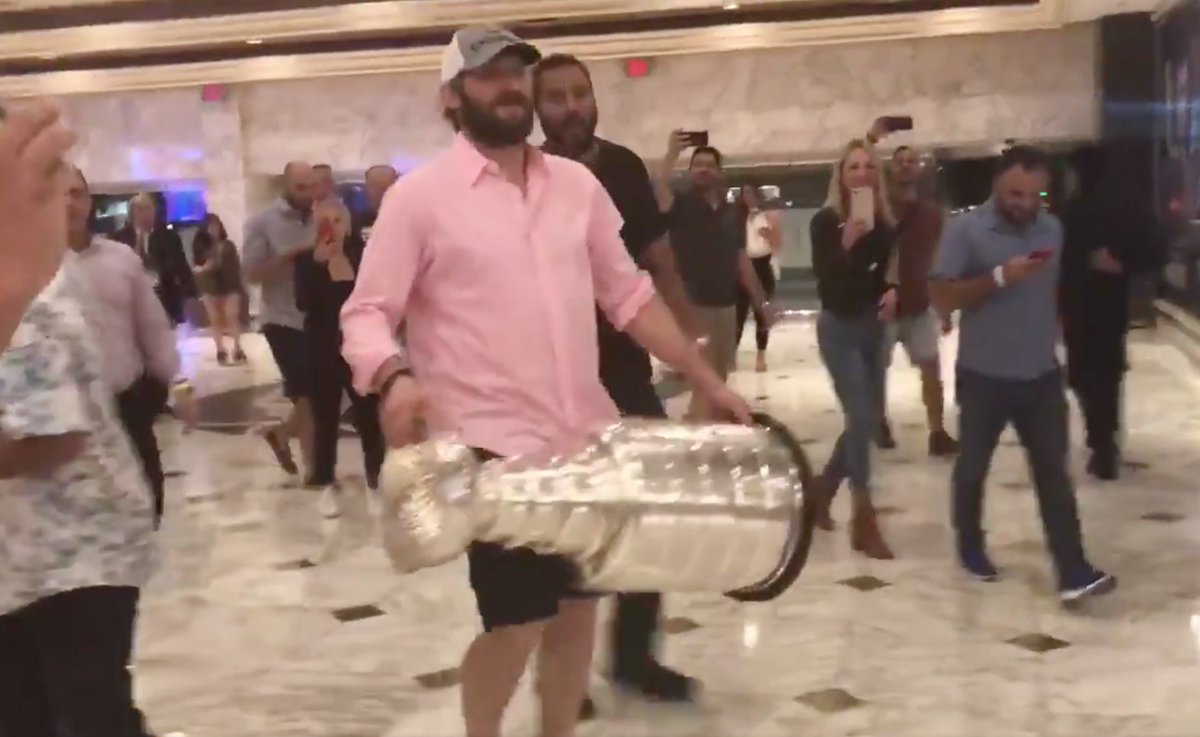 OK, one more – that's Ovie parading the cup through the MGM lobby last night. Best wishes for an awesome weekend from y
our favorite
™
public affairs jobs resource.