This safety message, firecracker art and
directory of fireworks laws around the nation
are brought to you by
your favorite
™
public affairs jobs resource! Be safe this 4th and we'll see you again on the 5th.
Mystery politically oriented membership organization
seeks
Political Fundraising Assistant
with resourceful nature and previous campaign or Hill experience – search managed by
TRAK Services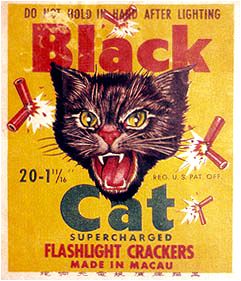 American Rivers
–
Marketing/Corporate Relations Intern
– Fall 2013
G
o
o
g

l
e
seeks
Public Policy & Government Relations Manager
with direct experience in US and international trade policy matters, particularly as related to internet/technology field
League of Conservation Voters
Rockville, MD's
Montgomery College
seeks
Web Editor
with at least five years experience writing, editing and formatting website content and familiarity with the
Chicago Manual of Style
(probably more familiarity than "Chicago Manual of Style? Yeah, I've heard of it.") – $22-$32/hr – apply by
July 4
How about an impressive title –
Vice President of External Relations
– and an
impressive work location
? (Yes, that's it in the lower left of that picture) – The
U.S. Institute for Peace
has you covered on both fronts.
National Association of Realtors
Stevenson University
–
Public Relations Specialist
– seeking candidates with at least four years PR experience that includes writing press releases & online postings as well as pitching news and coordinating national and local media coverage – Owings Mills, MD – apply by July 12
Lockheed Martin
seeks
Digital Marketing Editor
with exceptional writing, editing and oral communications skills.
Capitol Hill
Food & Drug Administration
–
Writer/Editor
– $89k-$115k – job ID: HHS-FDA-CDER-DE-13-915242 – apply by July 11
The
World Affairs Council
, self-assessed as the largest nonpartisan, non-profit grassroots organization in the U.S. dedicated to educating and engaging the American public on global issues, seeks a new
President & CEO
(pdf) to guide the organization – apply by July 12
Opportunities with the
PICO National Network
, self-described as the largest grassroots faith-based community organizing network in the U.S.
National Parks Conservation Association
–
Associate Editor
for
National Parks
magazine –
hey, look! dam-busting!
– mid $40k to low $50k
Jurassic Parks come to life
and
trends in Asian aquariums
– examples from the world you'll be covering as
Associate Editor
of
FUNWORLD
on behalf of the
International Association of Amusement Parks & Attractions
– apply by July 12
The
ACLU of Maryland
seeks
Public Policy Associate
(JD desired) to join their Takoma Park office, as well as a
Development Associate
for their Baltimore HQ.
[
update:
per the
comments section
of yesterday's post, we note that we originally missed the early May deadline for the Public Policy Associate post]
Chronicle of Education
Flack for the
City of Seven Hills
as the
Communications & Marketing Coordinator
for
Lynchburg, Va
. – your $36k-$61k will go a long way at the
Texas Inn
, we imagine – apply by July 9
Dear applicants for the
Director, Office of Congressional Affairs
post at the
Nuclear Regulatory Commission
: please note that we'd love to come work with you (even though the Rockville commute would crush us) – $119k-$172k – job ID: OCA-2013-0002 – apply by Aug. 5
Click on the
global
tab for U.S.-based opportunities with the start-up nonprofit
One Acre Fund
, investing in family farms in Kenya, Rwanda, and Burundi
Voices for Illinois Children
seeks
Policy Analyst
with interest in and knowledge of budget and tax policy, as well as policy issues affecting children –
Internships
in communications, development & policy also available – Chicago, IL
The
Cal Alumni Association
seeks
Web Editor
to manage the online iteration of
California
magazine – $50k-$60k – Berkeley, CA – apply by July 8
Your Edge for Success
, a boutique writing services company based in Cathedral Heights, seeks an unpaid
Intern
to receive mentoring and perform research (including work supporting pro-Palestinian non-profit groups), as well as other duties, for the rest of the Summer.