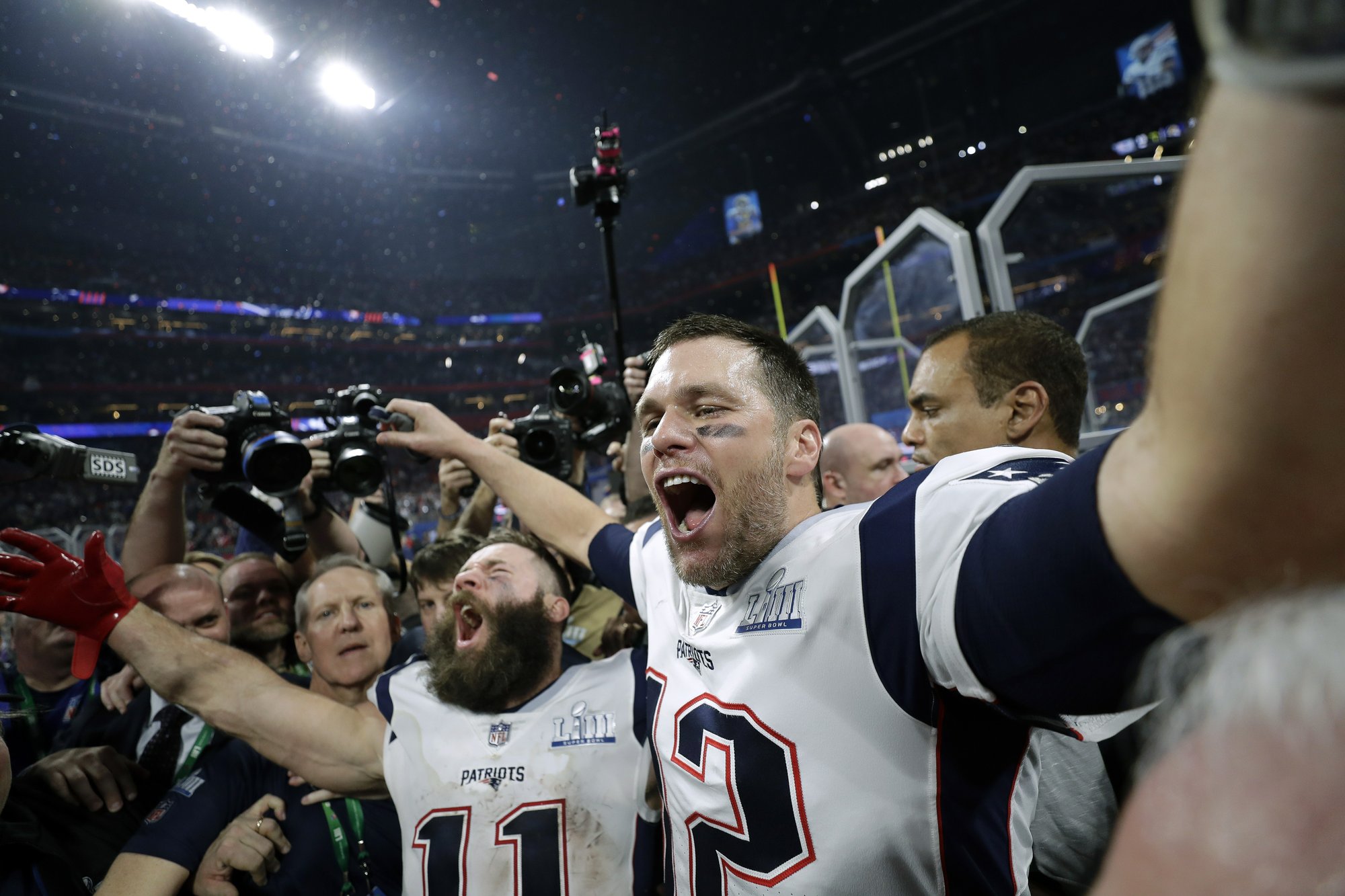 Congrats once again to Brady, Belichick, Gronk, et al., on
climbing to the Super Bowl mountaintop yet again
. Pretty, pretty good.
Now, on to winning
your
next job-move – and don't forget
previously noted opportunities
closing this week
(plus our not-even-close prediction for yesterday's game)
Here's a newly opened
Policy Analyst
post with the
DC Dept. of Transportation
– $85k-$109k – duties include researching best practices and drafting proposed program regulations and/or legislation to help address emerging transportation issues – apply by Feb. 24
The
Clyde Group
has passed along this
Senior Associate
post suited for candidates with 2-3 years of political communications work in both digital & traditional environments
The
Washington Suburban Sanitary Commission
is recruiting for Summer 2019
Public Affairs Intern
and
Social Media Intern
posts – full time posts; compensation commensurate with education level – Laurel, MD
State Farm
–
Senior Consultant, Government & Industry Relations
– broad range of legislative & regulatory duties noted
Physicians Committee for Responsible Medicine
Heart Failure Society of America
–
Director of Communications & Marketing
– 5+ f years' experience in marketing, communications & public relations required.
Hamilton Place Strategies
–
Public Affairs Intern
– Summer 2019 – full time; paid position
German Marshall Fund
–
External Affairs Officer
supporting the
Alliance for Securing Democracy
– 5+ years of related experience required, preferably with some in a government setting; proficiency in a European language also a plus.
National Public Radio
Account Coordinator, Public Affairs
post is new since
last Tuesday's check-in
with
Ketchum
– previous internship experience in a public relations agency or a similar position will merit you consideration
Radford University
–
Assistant Director of Advancement Communications
– 3+ years' related experience & strong writing, editing & social media skills desired – Radford, Va. – apply
today, Feb. 4
League of Women Voters
Plumbing-Heating-Cooling Contractors National Association
–
Director of Legislative Affairs
– 5 years of applicable experience within the construction industry sought.
PenFed Credit Union
–
Senior Manager, Corporate Communications
– seeking candidates with 10+ years' experience in media relations/corporate communications for a publicly traded company or public relations firm supporting a consumer-facing organization.

Tax Foundation
National Alliance to End Homelessness
–
Digital Communications Specialist
– 3 +years working in a front-line professional digital & strategic communications capacity or related background desired.
Johns Hopkins University
– Baltimore, MD except as otherwise noted
Academy for Radiology & Biomedical Imaging Research
–
Director of Communications & Membership
– 5-7 years' experience desired, preferably in an advocacy/research-oriented setting.


George Washington University
–
Director of Alumni Relations, School of Business
– 6+ years of relevant experience required; background in volunteer management preferred
Economic Policy Institute
Spina Bifida Association
–
Marketing & Communications Coordinator
– min. of 1-3 years' experience working in a marketing or communications position required.
Ad Council
–
Campaign Development Intern
– Summer 2019 – paid position – for undergrad-level student, ideally with a concentration in the social sciences, communications, marketing or advertising.